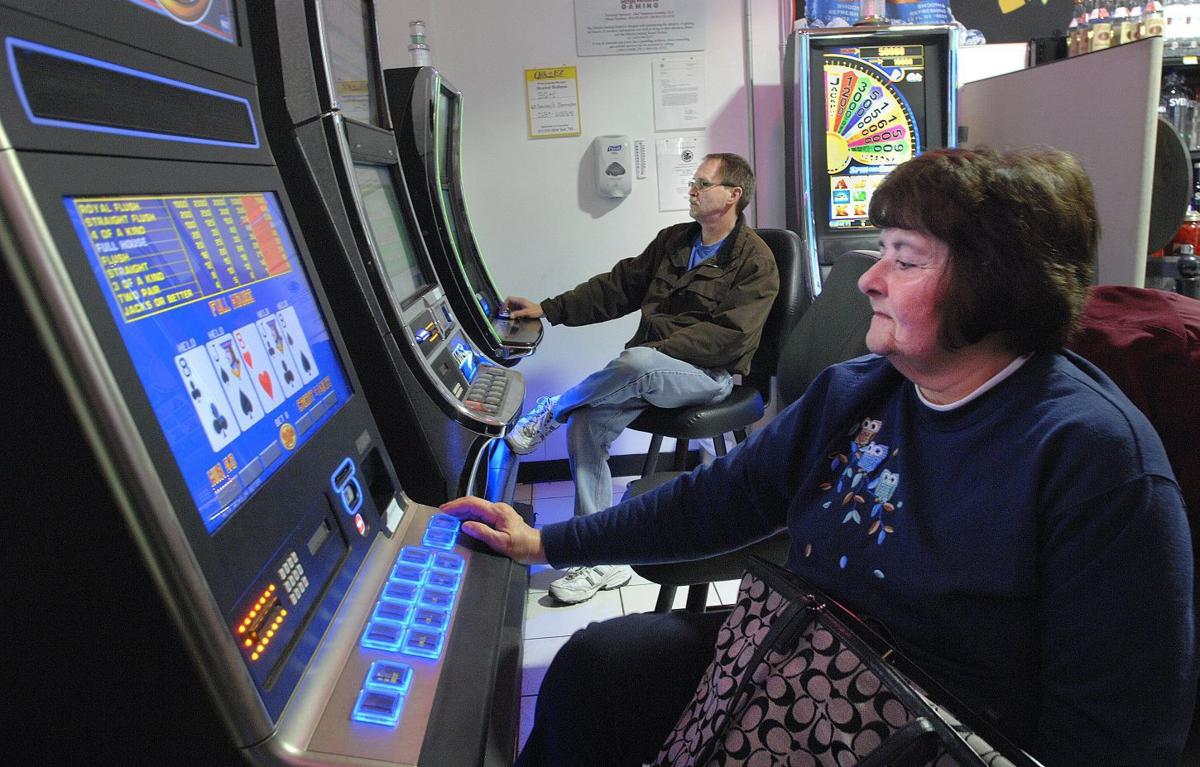 "Even though last year we got about $750,000 from the gaming terminals, the net wagering activity, the money that was drawn out of our local economy, was almost $16 million," said Ward 5 Alderman Joni Painter, who proposed the moratorium that won unanimous City Council approval Monday night.
No new video gambling terminals will be allowed in Bloomington until March 1, 2019. During that time, the city staff will evaluate the impact of video gambling within the city and what additional, if any, regulations should be enacted on video gambling, said city attorney Jeff Jurgens.
Bloomington had 59 establishments with a total of 259 video gambling terminals in 2017, according to the Illinois Gaming Board.
Painter said her request also was prompted by a proposal for a Circle K convenience store in her ward that would sell alcohol and provide video gambling machines next door to the La Petite Academy day care center near the intersection of Hershey and General Electric roads.
The council voted unanimously Monday to refer Macs Convenience Stores' final plat to the city's planning commission for a public hearing because of questions about how far the front of the store would be from Hershey Road.
The state allows placement of up to five video gambling terminals per licensed alcohol-serving establishment. Those permitted to have the machines include bars, restaurants, fraternal and veterans organizations and truck stops.
Net video gambling terminal income is subject to a 30 percent gambling tax — 25 percent for the state and 5 percent for the municipality.
The host establishments and video gambling machine vendor each receive 34.7 percent of the net income, and the auditing company the state uses to monitor net wagering activity gets less than 1 percent.
In other action by the council:
• Unanimously approved support of a new 20-year McLean County solid waste disposal and recycling plan, which the town of Normal and McLean County already have adopted.
The Illinois Solid Waste Planning and Recycling Act requires counties with a population exceeding 100,000 people to adopt a management plan for the municipal waste generated within the county's boundaries.
Since the landfill west of Bloomington is expected to reach capacity by this fall, the Ecology Action Center developed a new plan stressing increasing recycling participation rates.
• Unanimously approved tabling a vote on a memorandum of understanding with the Friends of the Bloomington Center for the Performing Arts, an independent nonprofit organization that helps raise money for renovations and an endowment fund, so it can be discussed first at March 12 work session. Part of the agreement calls for the city to hire a professional fundraiser for the facility and the group to contribute to the position's cost.