DECATUR — Five years after the first legalized video gaming machine arrived, Illinois now has one terminal for every 481 residents — a ratio so small, so unexpected that even some operators and lawmakers are surprised by the proliferation.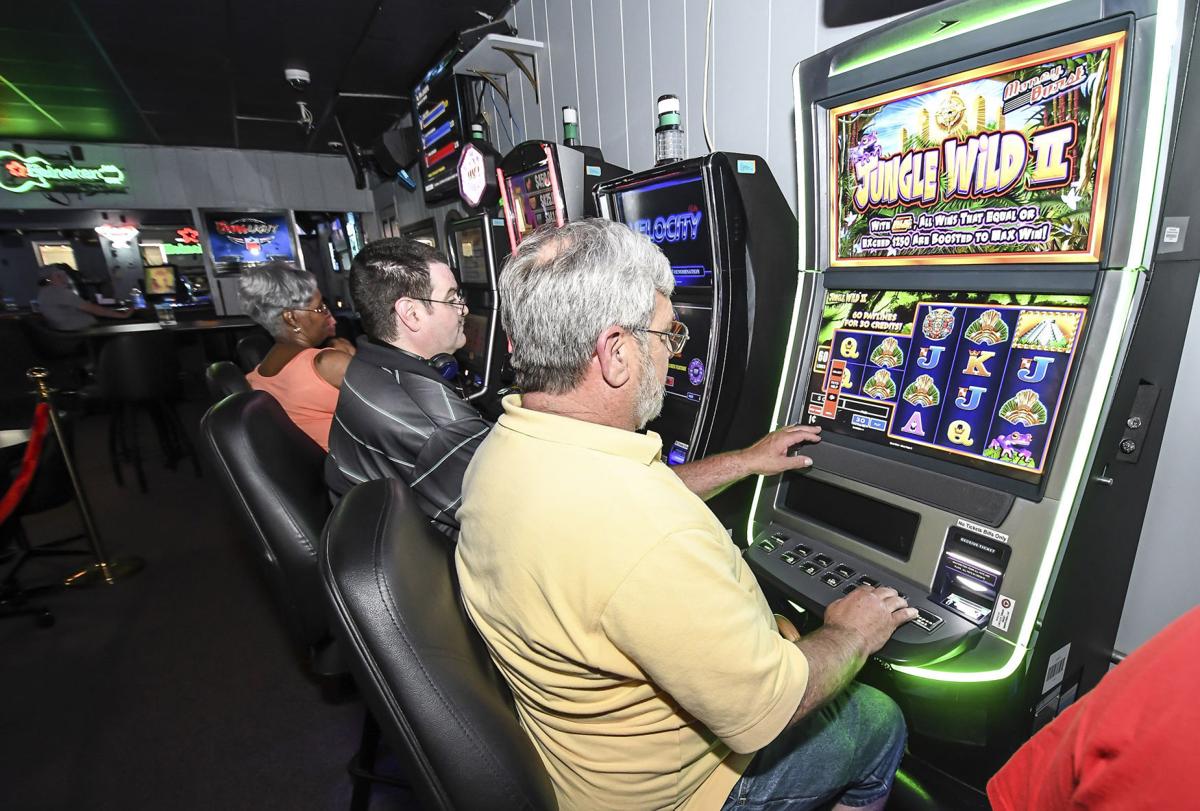 BUY NOW
Gamblers at Feeling Lucky Lounge and Package in Decatur are Shown. Gaming terminals in place at 6064 locations statewide.
The upturn of the chiming, flashing machines perched in diners, truck stops and sleek gaming parlors has sent millions of dollars into government coffers statewide, but also has raised serious questions about whether the trend has gone too far.
"It's just too saturated right now," said Diana Binkley, owner of the Feeling Lucky Lounge & Package, a low-slung building in north Decatur that has served up gaming alongside its potato skins and $2 domestic beers. "Every place is cutting into each other's profits."
Binkley's business generated a healthy $10,292 in gambling revenues in May, but it represents only a fraction of the statewide terminal income that month: $110 million. Today, Illinois has 26,589 machines in 6,604 establishments.
"We think it has been one of the greatest small-business stimulators, probably in decades, in the state of Illinois," said Gelatka, an executive board member and recent president of the Illinois Gaming Machine Operators Association and owner of G3 Gaming, a video-gambling company in Lansing. "It's bringing additional revenue streams for over 6,000 establishments across the state and revenue for small towns across the state that never had the ability to generate that revenue in the past."
Chance to help businesses
The Video Gaming Act, which legalized video gaming, came about in 2009 as a way to help fund a $31 billion capital program approved by lawmakers that same year. The act was also seen as a way to help businesses struggling after the state's indoor smoking ban went into effect the previous year.
After several years of delay, the first state-sanctioned terminal went online in September 2012.
"We helped fund a huge infrastructure bill that created a lot of jobs, we expanded small businesses throughout the state of Illinois that also created jobs, and we brought in some needed revenue for the state of Illinois," said Rep. Lou Lang, a Democrat from Skokie who sponsored the original video gaming bill. "I think, despite the fact that some are not huge fans of the concept, it generally seems like it has been a success."
A total of $44.4 billion has been played on machines, with the state netting $882 million and municipalities $176 million.
The state collects a 30 percent tax on net terminal income, or the amount gambled minus what is paid out, with 25 percent going to the state and the other 5 percent going to the local municipality. The remaining 70 percent of the income is split evenly between the businesses that host the gambling and the machine operators.
Gaming machines in such establishments surprised Lang, who said lawmakers never intended those types of places to take advantage of the law.
"What they're doing is perfectly legal, but it was never the intent to expand gaming to places that are not bars and restaurants, per se," he said.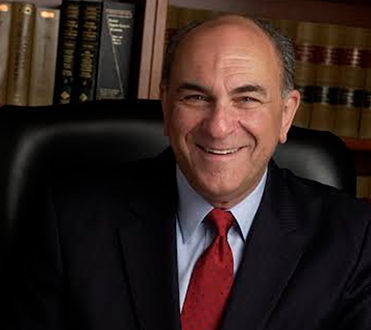 The law sets a minimum game payout of 80 percent. Each individual bet has a maximum of $2, with a maximum $500 payout per bet. Five machines, or terminals, can be installed at any truck stop or establishment licensed to serve alcohol for on-site consumption.
The other cost of gaming
For Anita Bedell, no amount of money generated from video gaming is enough to offset the social costs.
Bedell, executive director at Illinois Church Action on Alcohol and Addiction Problems, said for every $1 gambling brings the state, taxpayers pay $3 to address the accompanying uptick in addiction, crime and bankruptcy. The numbers come from a report by the National Gambling Impact Study Commission and subsequent academic studies.
The money may support cities' bottom lines, but Bedell said it is not worth the social cost and the way gambling has "changed the character" of those cities that allowed it.
"It's hard to walk into a place that does not have video gaming machines," she said. "Places where so many families go, where they should never be at."
Greater access to legal gambling has also raised the risk for addiction, according to the record of calls made to the 24-hour addiction center set up by the Illinois Council on Problem Gambling.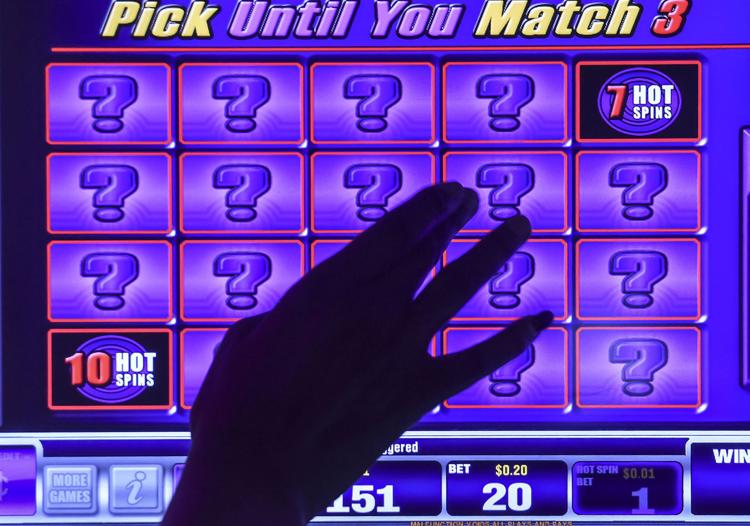 The center receives an average of 20 calls a month from people who identify their problem as video gaming, said council Administrator Bill Johnson. Before 2012, when those who wanted to play the machines had to go to casinos to get their fix, there were no records of video gaming addiction being reported.
"What I think we're seeing is the proliferation of the machines is exposing more people to the possibility of addiction," he said, adding about 3 percent to 5 percent of the nation's population are affected by problem gambling.
The council has no official stance on the machines, and Johnson stressed that the majority of those who play the machines do not develop gambling problems. His concern is the amount of money generated from the machines that goes back to necessary social services.
"I think we should have a safety net," he said.
Part of the money does fund services for those struggling with addiction, Gelatka said. He noted the amount of information on and near the machines providing resources for those who struggle with addiction.
"We've worked real hard to provide the gaming board some ideas that can help players in need, but doesn't suffocate the industry," he said.
Boon for Decatur's bottom line
Video gaming has in some ways become a community experience among the devotees, with the regulars bonding over the highs-and-lows experienced when gambling. Machines typically offer dozens of options to best suit the gamer, from a dozen different variations of slots with names like "Stinkin' Rich" and "Golden Goddess" to more traditional video poker games like "Jacks or Better" and "Deuces Wild."
The growth of video gaming is showing signs of slowing in Decatur, which continues to have the third-highest number of machines in the state. Only Springfield and Rockford have more, and both of those cities are considerably larger. Only Springfield has more machines per capita than Decatur.
As of May, 447 machines at 96 establishments in Decatur, up from 351 machines at 74 establishments at this time last year. Two businesses have pending applications with the Illinois Gaming Board for machines.
"Most customers come in to enjoy themselves and have a little fun and maybe make a little money," said Shanda Grace, regional manager for MALA LLC, which operates LuLu's Pizza and Lindy Lu's Place locations in Decatur.
She said the company, which also has locations in Champaign and Bloomington, does what it can to bring in customers with complimentary soft drinks and snacks. "They may order a pizza or some wine or beer."
"One way, the revenue generated by gaming has very much … I'm not going to use the word 'save,' but it has very much helped us with the decline in sales tax," he said. "But then there is a larger discussion that my elected officials are very much conscious of, and that is the long-term impact on those addicted to gambling."

The city's sales tax revenues have been in decline for years due to a dwindling population and the rise of online shopping.

Since the first machine became operational in October 2012 at Starship Billiards, a total of $878 million has been played on machines in Decatur, with a total collection of $69 million. Of that, $17 million has gone to the state, while the city received $3.4 million.

The city's share of revenue has padded its general fund, which covers its daily operation.

A reason that money has never been earmarked is because it greatly exceeded officials' expectations from the machines, said Mayor Julie Moore Wolfe.


Gelatka
When video gaming first came to the council, she said, members saw it as a way to help bars and taverns struggling after the state's ban on indoor smoking and crackdown on driving while intoxicated.
"We weren't looking at it as a major revenue stream," Moore Wolfe said. "I do not know where we would be without that money. It has been an unexpected good thing for the budget."
The biggest winner for the city has been the five terminals at the Pilot Travel Center off of Interstate 72 and Illinois 48. More than $31 million has been played there since the machines went online in 2014, and that location alone has brought in $128,239 for the city.
The additional revenue is not the only surprise the council received, as gaming parlors proliferated across the city.
"We never knew those places existed before," Moore Wolfe said. "It seems you cannot stop at a red light without seeing one on the corner."
The parlors were given the green light in 2015, when the council approved a Class P liquor license meant for those establishments.
But after allowing for anyone interested to apply, the council approved a plan last September to cap the number of parlors at 30, the number of existing establishments and those with pending license applications at the time. The city will reduce the number of parlors to 20 through attrition and any new parlors must be located at least 1,500 feet from other parlors.
The council also approved a plan in November to raise the video gaming terminal fee from $20 per terminal to $250. Gleason said it is likely the council evaluate video gambling in Decatur every two years.
Other cities have also started discussions on the direction of video gaming in their communities. The Champaign City Council has had a temporary moratorium since February that bans installing and operating video-gaming terminals in newly licensed liquor-serving establishments. The moratorium was approved to allow time for analysis and deliberation about more gambling regulations.
Springfield Mayor Jim Langfelder also recently said he had talked to city attorneys about possibly limiting further expansion of video gaming.
Future of gaming 
An average of 838 new terminals were activated each month between September 2012 and June 30, 2014, the end of the state's fiscal year, according to the commission. That number dropped to 272 per month in fiscal year 2015, and down to 263 machines per month in fiscal year 2016.
The number of machines could also be affected if state lawmakers approve a long-discussed plan to expand gambling in Illinois. A plan to allow new casinos in Chicago, Danville, Lake County, Rockford, Williamson County and southern Cook County, and to allow video gaming at horse racetracks, was not approved before the end of the spring session, but could come up again this summer.
The rise in video gaming has proven a stiff challenge for the original place where Illinois residents could play some slots: casinos.  At the end of 2012, Illinois' 10 casinos brought in $1.63 billion in total adjusted gross receipts and saw 16,157,869 people go through their doors, according to the Illinois Gaming Board. In 2016, the casinos collected $1.41 billion, and admissions dropped to 12,344,698.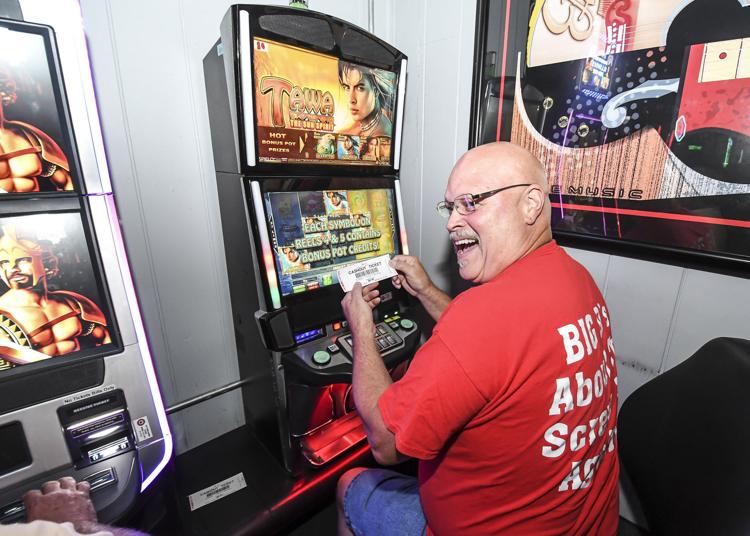 Casino operators knew their bottom lines would be affected by video gaming, but Tom Swoik said they were unable to project just how bad it would be.
"I think it is significantly worse than what we were expected," said Swoik, executive director of the Illinois Casino Gaming Association, which represents the state's riverboat gaming industry. "It's just so much more convenient. I have friends in Springfield who would go to Peoria once or twice a month for the casino. Now they're just going to the local bar."
With the decline in casino revenue also comes a decline in education funding, Swoik said. State revenue from video gaming machines is mainly for tabbed for capital projects, but revenue from casinos is set aside for education. The current graduated tax on Illinois casinos is 15 percent, increasing to 50 percent if a casino exceeds $200 million in adjusted gross receipts.
Casino operators have recently started buying out potential competitors for gambling dollars. The last few years has seen Clairvest Group, an investor in Rivers Casino in Des Plaines, purchase a minority stake in Accel Entertainment Gaming, which operates machines at more than 1,200 businesses, and Penn National Gaming, who operates three Illinois casinos, purchase Prairie State Gaming, which operates machines at more than 270 businesses.
There is some hope that the 175 Illinois communities that have opted out of video gaming machines will have a change of heart, with supporters specifically looking at Chicago. The city previously prohibited gambling, and Mayor Rahm Emanuel has publicly opposed having machines in the city.
Some business owners have raised concerns about the tax rate on terminal income. A lawsuit filed this spring in Cook County challenges provisions in the law that require businesses to hand over half of their profits after taxes to terminal operators and prohibit business owners from buying their own machines.
+6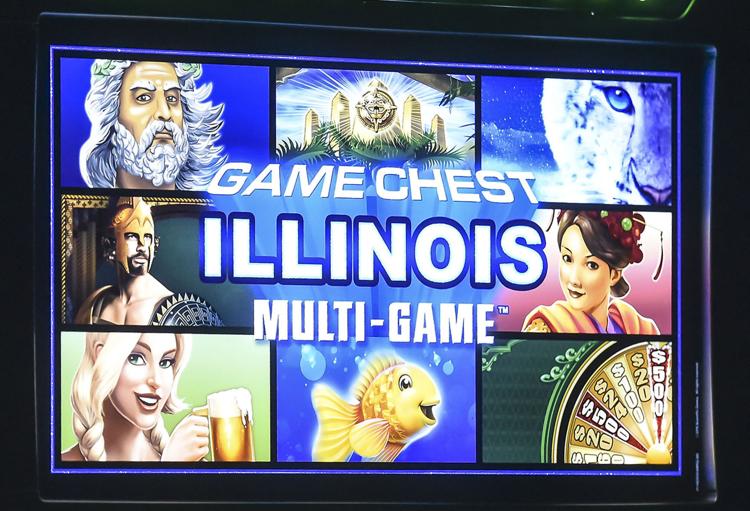 Plaintiffs in the suit against the Illinois Gaming Board include Illinois Cafe & Services Company and Laredo Hospitality Ventures, which combined operate more than 100 video gaming parlors in Illinois. The Illinois Gaming Machine Operators Association has said the suit is without merit.
As long as the state leaves the tax rates as they are, Gelatka of the association said he sees no reason why the state and cities cannot continue to benefit from gaming.
"I see it as a lasting revenue source as long as they do not change the equations as they are now," he said. "It's done exactly what it was meant to do, and that is stimulate the hospitality business and the hospitality industry."
Playing the machines at Lindy Lu's in South Shores on Friday morning, Mike Fisher of Decatur said he doesn't do it to get rich. The machines are close and convenient, and he doesn't have to travel to a riverboat casino. It's a rush when you win, he said, though he acknowledged that he generally breaks even.
While Fisher, 52, said he plays the machines at a variety of places, he sees a limit.
"There is a lot of these games. There's is plenty," he said. "Enough is enough."
By the numbers
44.4 billion
Amount, in dollars, that has been played on Illinois video gambling machines since legalization in 2012
26,589
Gaming terminals in place at 6,064 locations statewide
481
Illinois residents for each gaming machine
882 million
Amount, in dollars, the state has gotten from video gambling
RYAN VOYLES Herald & Review |  2 Comments